Academic Tutoring in Reading for students ages 6-12
Bright Moves uses proven reading programs with additional movement and nutritional support for optimal learning.
Multi-sensory methods with direct instruction can bridge the gaps in understanding and reach your child's unique learning style.
An individualized program is designed around the academic needs of your child. Together we will use explicit methods, which systematically, sequentially and logically enhance your children's skills.
A Brain Gym® learning style assessment or HANDLE neurological screening can provide greater insight into how your child's physiology may affect his learning.
Programs utilized include:
Orton-Gillingham, Preventing Academic Failure for decoding and encoding reading skills
Lindamood Bell Learning Processes: Visualizing/Verbalizing for phonemic awareness or reading comprehension.
Games for Learning Series by Peggy Kaye to making learning easy and enjoyable
Sessions are held in Nyack, NY.
Sessions also may include a nutritious snack to prepare the body to learn.
---
Articles:
Systematic, sequential reading programs...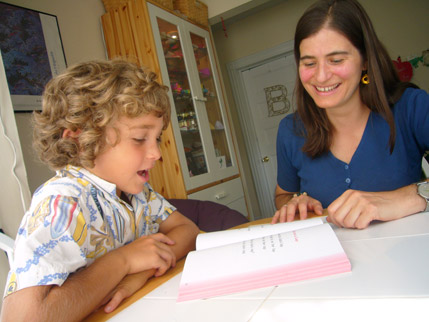 ...reach your child's unique learning style
Reading is a multi-sensory process